Shoe Repairs - Lutterworth
Considering that a pair of shoes is required for day-to-day living, it only makes sense that these accessories are properly cared for. Still, there are inevitably times when a repair needs to be made without delay. We at Lutterworth Cobblers are pleased to offer our clients a number of high-quality shoe repairs designed to get them back on their feet in no time at all. What are some of the services that we can provide?
From leather stitching to replacement heels and soles, we offer a while you wait service
Our team of trained cobblers can address even the most challenging of tasks. Some of the areas we address include (but are not limited to): Re-soling, heel replacement, durable welt stitching, stretching shoes, the addition of toe tips and much more.
Our shoe repairs include:
New Soles
Replacement Heels
Leather Stitching
Stilettos
Repair/Replace Buckles
Walking Boots
Leather Soles
Stretching
Replace Eylets
Repair/Replace Zips
Upper Repairs
& more...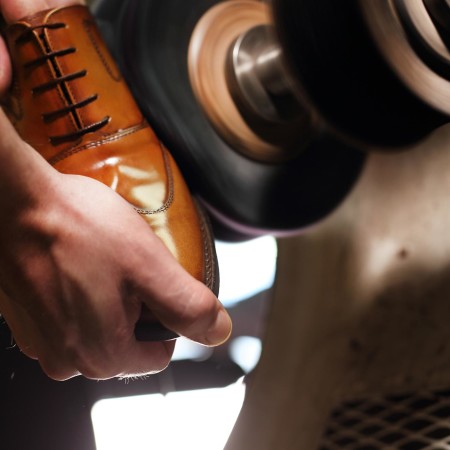 All Types of Shoe Repairs
Collection & Delivery Service
Years of Experience
High Quality Workmanship
Why Choose Us...
Years Experience
Family Run Business
Professional Team
High Quality Workmanship
Guarantee on All Repairs
While You Wait Service
Competitive Prices
Highly Recommended
Fully Insured
Honest & Reliable Team
Fully Guaranteed Repairs
Free Expert Advice
Independent Business
Domestic & Commercial
Collection & Delivery Service
We are a family-run business with a great deal of experience within this industry. Our clients can therefore expect nothing but the best. From leather shoes to boots and formal styles, we are here to help.
Additionally, clients can send their damaged shoes to us via post. Once we enact the type of shoe repairs necessary and after the payment is received, we are happy to send the shoes directly back to their residence or place of business.