Our trophy selection includes:
Crystal objects
Presentation Cups
Medals
School Awards
Mirrored Glass Awards
Multi Award Trophies
Presentation Clocks
Glass sculptures
Shields
Plaques
Football Trophies
Acrylic Awards
Star Awards
& more...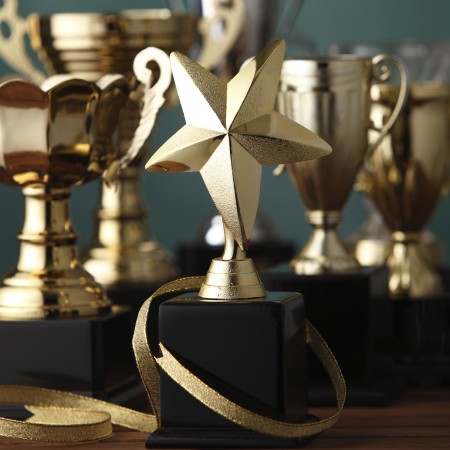 Various Styles Available
Competitive Prices
High Quality Workmanship
Engraving Experts
Trophies
A bespoke trophy is one of the best ways to celebrate the accomplishments of a friend, family member or loved one. However, these trophies should reflect an attention to detail and an individuality that will enable the recipient to feel truly special. Has your son just been named captain of his football team? Perhaps your daughter has recently won a major gymnastics or swimming event.
We are pleased to be able to offer all of our customers numerous options, styles and finishes
One of the reasons why so many customers choose the services of our trained professionals is that we are able to offer a truly unrivalled selection of trophies. So, you can remain confident that you will always find exactly what it is that you have been looking for when speaking to a qualified representative.
Engravings
It should also be mentioned that our artisans are able to offer far more than trophy engraving alone. We are even able to offer precision techniques for those who have been looking for engravings on jewellery. So, it is clear to see that the options are nearly limitless.
If you have been searching for a dependable engraving service for all of your needs, whether it be memorial or custom, Lutterworth Cobblers is very literally only a phone call or an email away.
What we can engrave:
Trophies
Badges
Zippo Lighters
Glass Awards
Shields & Medals
Memorial Plaques
Cups
& more...